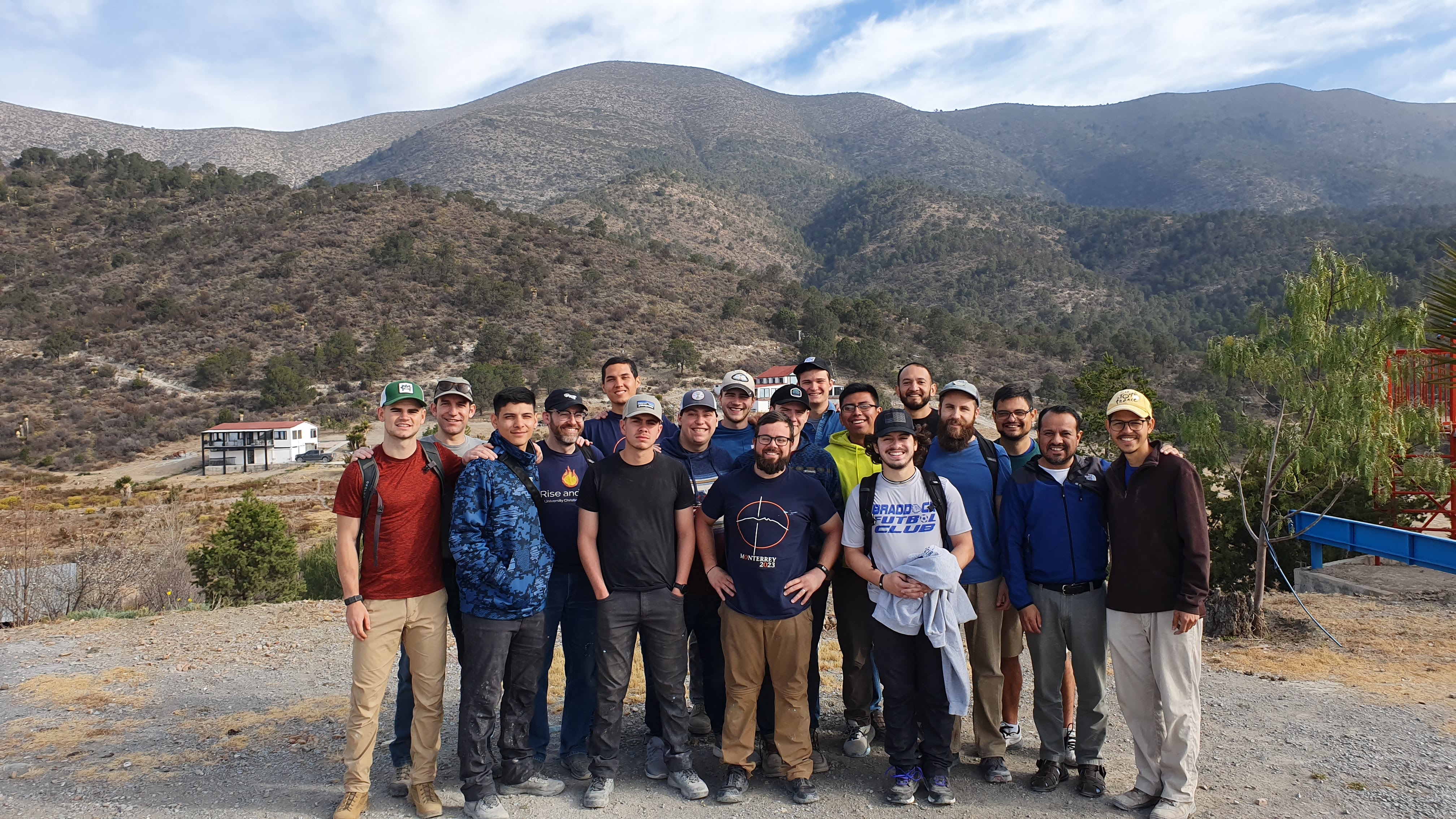 "How good and pleasant it is when brethren dwell in unity."
On the week of March 6-13th, 14 men traveled to Monterrey Mexico to join some of our Latin American brothers for a Mission Trip. We had a truly anointed time together!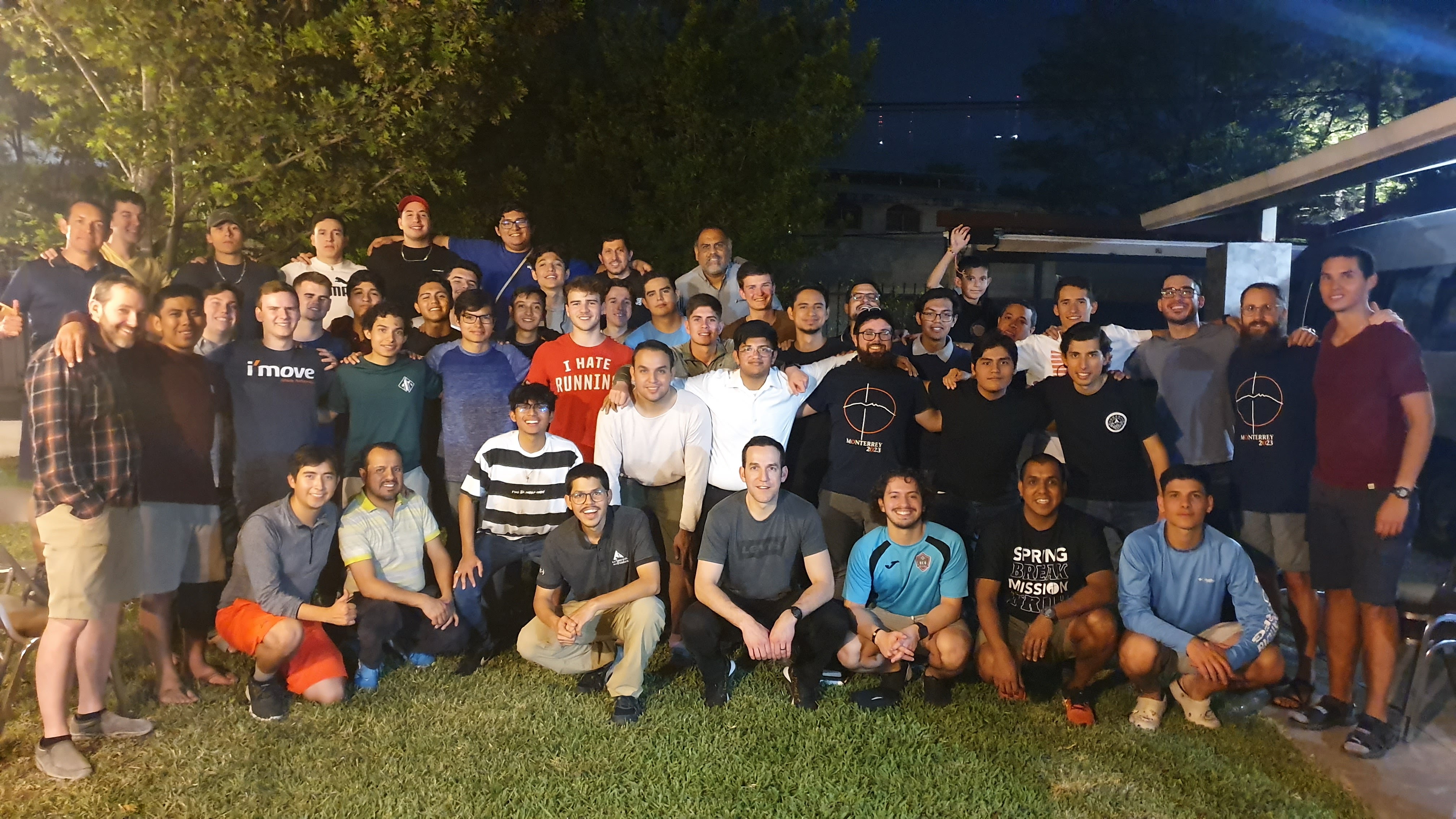 The Greatest Adventure
We kicked off our week with some training on Saturday afternoon and later in the evening we celebrated the Lord's Day with the brothers in Monterrey.
Next day, on Sunday, we had a prayer meeting with the University District from Jesed community.
On Monday evening we joined around 30 local UCO guys for a Men's night. The night began with a great talk given by our brother Miguel Vargas about how to make good decisions as Disciples of Christ. Later on, after a good and powerful time of prayer and 'spiritual nourishment', we had the long awaited BBQ (hamburgers) made by our brothers Angel and William Contreras.
As in last year's Mission Trip, a highlight for many of our American brothers continues to be the opportunity to worship in both Spanish and English.
"And they sang a new song, saying, "Worthy are you to take the scroll and to open its seals, for you were slain, and by your blood you ransomed people for God from every tribe and language and people and nation" (Revelation 5: 9)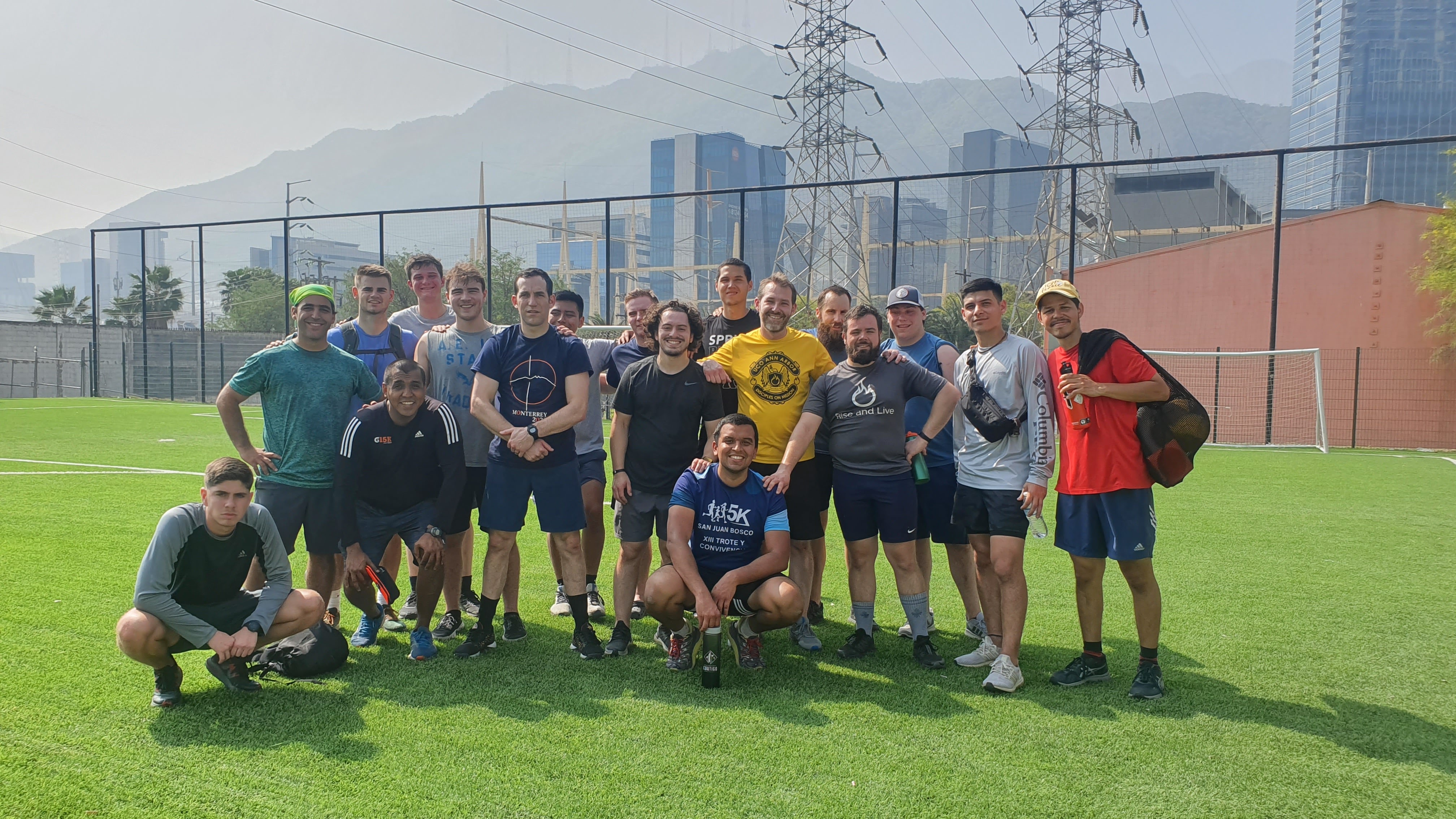 Service & Mission
The Mission week was divided into two locations: the first few days in Monterrey and the rest in a small town called Arteaga (1.5 hr drive to the west of Monterrey). Our only service project in Monterrey was to work at an Anglican church and help to remove some rubble and trash in front of the church because they want to make the area into a garden.
The bulk of our service trip took place out in Arteaga at a retreat center called 'Valle de Adoración' (Valley of Praise) where we joined Pastor Ernesto and his wife Sister Olga. They run missions to the smaller neighboring villages. In addition to sharing the Gospel, they provide education and small jobs to the villagers.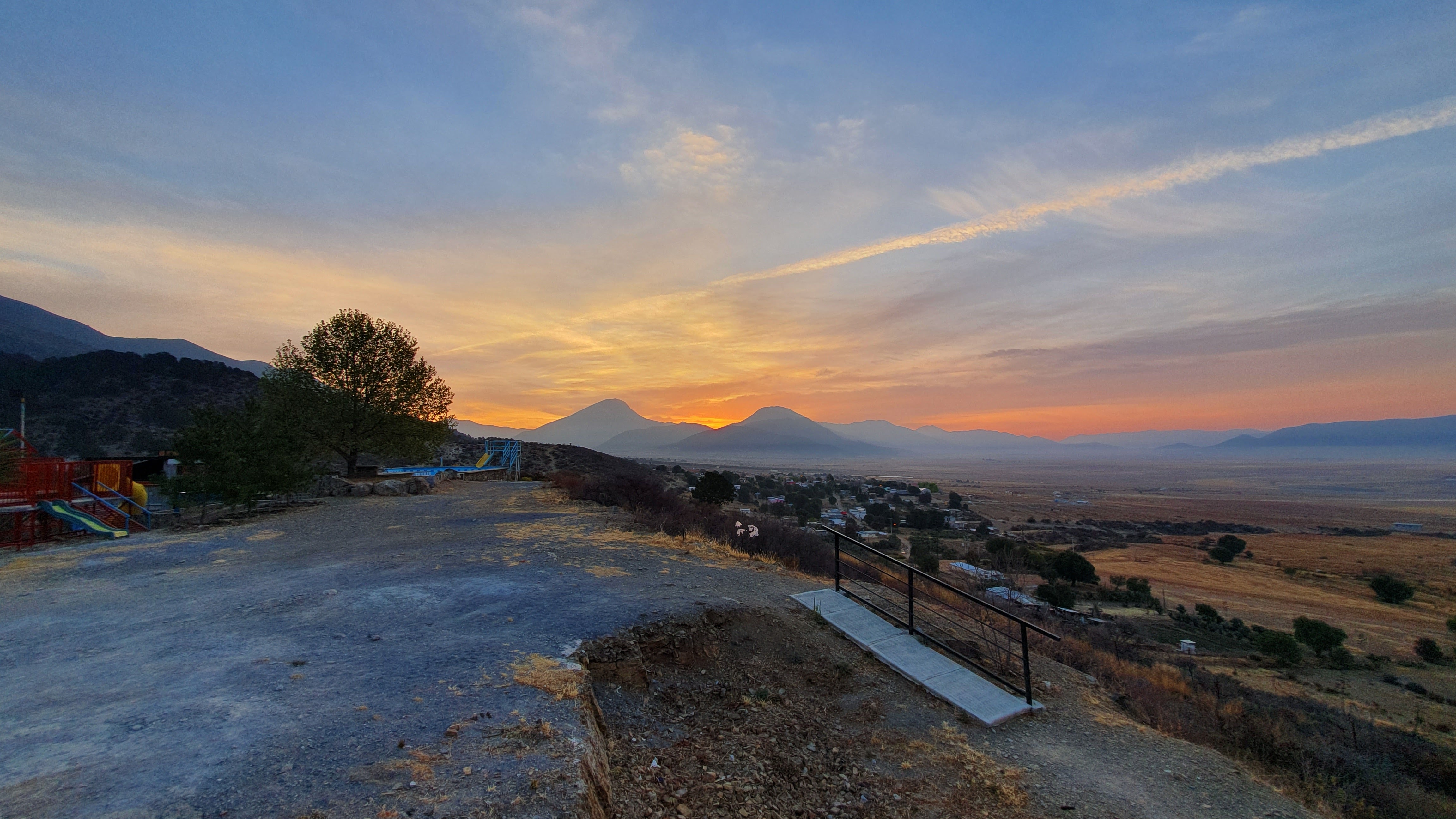 In the afternoons we served the youth of the neighboring villages. Each session began with some singing followed by a short gospel message given by our Mexican brothers in formation. Afterward, we offered activities & games stations until snack time before we sent them back home.
It was in these moments that our Latino brothers in training really shined. Their ability to lead, speak, engage, entertain, motivate and preach to the youth was really inspiring to see. As David Mijares would say, we have some "really really good men" in our midst.
Pastor Genaro (another Pastor working with Ernesto and Sister Olga) was very impressed by the hard-working UCO brothers and was very thankful with all the help we were able to give. He and his family saw this as God's providence for them.
On Wednesday night, we had men's groups where many of the guys shared about what the Lord has been speaking to them during these days through the morning meditations, talks and through serving others. They experienced the Lord calling them to a life of serving others in a daily way. Praise God that He moves hearts and minds!
Sunrise at Valle de Adoración
"I urge you to walk in a manner worthy of the calling to which you have been called, with all humility and gentleness, with patience, bearing with one another in love, eager to main the unity of the Spirit in the bond of peace."
One very encouraging aspect of our time in Mexico was the ecumenical witness that we were able to give to the Pastor and his wife and to the younger American brothers in attendance. It is a blessing for the Pastor and his wife to receive many Catholic men to their mission and for them to see us in the Sword of the Spirit, both Catholic and Protestant, serving together. It was also a blessing for our UCO guys, most of which come from Protestant traditions, to meet our Catholic brothers from Mexico and to see the beautiful and rich partnership that has developed between the Pastor and his wife and our Servants of the Word brothers in Mexico.
More Adventure
One of the most memorable parts of the trip took place on Friday when we took the guys to the famed Matacanes Hike. We started out with a few hours of hiking up the mountain and then proceeded to come down through the river sections. Doesn't sound too bad except that it requires a series of jumps off of rocks, ledges, and cliffs, some of them reaching over 30ft above the river! The water was cold enough to make us shiver when swimming through the caves but not enough to sap the fun out of the experience. At least not for most of us! I was glad to see how brothers were encouraged by other brothers to keep going when there were some steep climbs, difficult jumps and some of them getting tired. The adventure gave the brothers the opportunity to truly rely on each other.
Brothers, in summary, we have many really good men in our outreaches and we hope to see many of them become affiliates. Please pray that the Lord continues to move among the men in our outreaches. Please pray that our follow-up work in these last few weeks and the coming months of summer household yield a fruitful field for the Lord and our life in the Servants of the Word!
Thank you for your prayers!